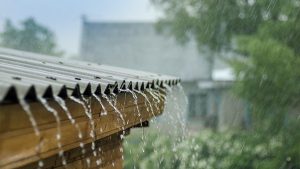 The week has been a long one. It rained most for most of it, and Cornel has been gone for since past Sunday trying to sell the wool they had from over the winter.
Like everybody, they got married because their parents thought it was a good idea. Over time they got used to each other, and made the most of it. Times when one was away allowed them to explore what a little bit of freedom was like.
He was going there-four times a year now, and whenever he returned from the wool market his cock felt really good. He couldn't even wait too long before shoving his big meat stick in her mouth, and she could taste pussy on that cock. At first it bothered her, but then she realized – so what? He was coming back home hungry for *her* mouth and for *her* pleasure hole. She knew by now all to well how to make him go nuts, they made a good team all in all, and they both knew it. He worked hard, let him enjoy it a little bit.
And she *loved* his cock. Didn't quite know how it happened, but he had a way with her… He knew how to ride her hard, fill her up, turn her all around and take what was his. She loved having her wetness owned by him.
The harder he was riding her, the more she loved it. She felt there was nothing she couldn't do, if she wanted to, and breaking those rules felt so… new and exiting!
His return was still a week away, and this damn rain was not going anywhere.
– Hey Ana… hey Ana… you home?
It was Marin, he lived all the way at the edge of the village. He had his big wool coat on, his black wide brim gypsy hat on. The dog was happy to see him, he stopped by often for a drink and a word on his way home.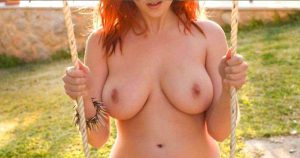 She liked how he looked at her – appreciating her big tits, but never making any moves. She knew he noticed when her nipples got hard through her white shirt. She'd sometimes not wear a sweater just so that he'd tempt him.
Her pussy was already a little wet from thinking about Cornel earlier. Marin coming by was just going to delay what she was going to do pretty soon – rub her pussy hard until the wave of pleasure came over her – and have a good rainy afternoon break.
– Hey Marin! Come on in, come on in, it's raining everywhere. I was just gonna make some tea. Want some?
– Oh, that would be so great! I don't want to be a burden… hope that's okay!
– Don't be silly! It will be ready in no-time, I wasn't doing much anyways!
Oh how she loved feeling like she's taking care of him!
– Take that coat off Marin, get closer to the fire. In this weather it will feel good – here, pull up this chair.
She knew right then and there that she wanted his cock.
Enough of playing by herself with her fingers, while Cornel is out there getting his dick wet. She deserves some relief too, she realized, and Cornel never asks her any questions. It wasn't the right time of the month to put his cock in her, but she definitely wanted to suck him off. She wandered how he'd feel about it. This was gonna be the day.
She's just thrown a few logs in the tiny corner stove before he walked in. She liked making the kitchen really hot when she played with herself. Being naked made her feel naughty, and the warmth made it so much more pleasant.
She took her vest off. Her hard nipples stood out in her white, milky, transparent just enough to guess her big, beautiful, round nipples getting hard.
She didn't have to guess how he felt like – she only had to glance at his crotch, bulgy and all to obviously hard. Could it be that easy? The tension seemed to be rising. The thought of doing something outrageous, was painfully tense. She might not do it, but she liked riding that tension. She felt playful and aroused. How do these things even go… how do you approach the subject? How do you tease it out? How do you test your way through, safely and diplomatically?
She had an idea.
She finished the tea, poured him a medium size cup in her favorite red tea cup she bought last year. He sipped the tea with great pleasure, in tiny sips, with big sighs of appreciation in between.
They got talking about the weather, about the crop, about the wool prices. They got talking about Cornel being away, and how Marin's wife was also away to the wool market often.
She felt it was a good time to bring up her idea. Now or never.
– Hey Marin, I have a strange question to ask you. I need your advice. I don't know what to do.
– Well let's see. I won't know unless you ask.
– Well… Cornel has been gone for a week now and he'll be gone until Friday. It's rainy out, and I'm going crazy here… without a man around… if you know what I mean. What do *you* do, when your wife is out to the wool market? How do you take care of… this?
She was sitting down and, as she asked, she spread her legs a little and pointed at her crotch as if to make sure he gets what she's talking about. Not inviting him to anything. Just asking an innocent question.
She knew she could play the "oh, I was just being silly" card if it didn't feel like it was going the right way.
– Well… I guess we're grown ups now, we can talk about whatever we want… Well… I'm a little embarrassed to admit, but if I don't take care of… you know… that thing down there… I end up cumming in my sleep and to be honest, I don't want to get the sheets dirty.  So about every other day… I need to take care of myself…
She saw it right then and there. He was going to be up for it. His answer was flirty, not factual… he wanted to see how far they could go too! She hoped she wasn't wrong – but her sudden warmth in her vagina wasn't taking no for an answer right now.
Pause… more pause… the silence was going longer and longer… and she was tense.
She felt what was going to happen in her stomach. In the way it clenched just a little. In the way it tensed up, making her pussy ever so slightly rub its lips on each other.
Fuck she wanted that cock in her mouth – to suck on it ever so slightly – start from the tip and slowly push his hard, tense, slab of pleasure meat onto her tongue, and into her throat – and then take it out slowly, with her tongue pressing on his shaft – and stopping right under the tip of his cock – rubbing, massaging, making him crazy.
How did she get here again?
– Well… look… I'll just go ahead and say it. I myself was going to… release some tension when you came here. I know this is crazy, but I was thinking about changing it up for once… releasing tension alone sometimes gets boring… I was wondering how I could make it more interesting. So I was wondering… what you would think about an unusual proposal…
– Well well don't mind me saying myself, jerking off alone does gets boring after a while. I understand what it's like.
Pause… pause…
… pause…
– Do you think I could play with myself while sucking on your cock?
– Are you serious? Would you let me cum in your mouth?
– Yes. But that's it. No pussy.
– That sounds so fucking hot.
– Can I do it?
– Do it.
She got on her knees, put her arms on his legs, and went straight for the tip of his cock and took it gently, and really slowly, into her mouth, almost hugging it with her lips, meeting it with her tongue, applying just enough pressure to dial into his surprise at how bold she was, enough pressure to make him real hard.
– How does that feel?
– Oh. My. God. Makes me so hard.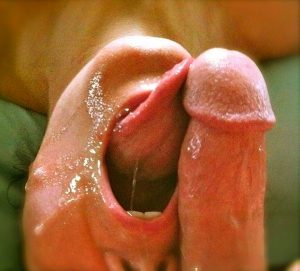 She was doing it. She couldn't believe it. His cockness was really filling her up. Her own boldness, the taboo of it all, really made her head spin a little.
He was stunned. She saw him enjoying it, taking it in, his sex harder and harder.
She didn't even realize that she spread her pussy lips apart, and was feeling around the wetness, spreading it around in that way that feels really good.
– Fuck – he groaned… as if reaching a level of tenseness that left him no choice but to take her.
He had to take what was his. His pleasure, his craving of that thrust, the way he really savored shoving his cock in her, was making her so wet.
She wanted to be taken. She wanted her mouth to be his. She wanted his warm semen in her throat. She wanted it so bad, and he was just taking her, in waves of intense thrusting and then gentle pauses, enjoying using her.
Her hand was deep up that pussy, three fingers thrusting into her wet hole, harder and harder, rubbing her clit, moving from clit to hole from hole to clit. Fuck yeah, how on earth does this clit feel so fucking good, harder and harder, cock, wet, clit, hard, fuck… fuck… FUCK!
The orgasm came fast, and hard… and his cock was now thrusting and thrusting and she knew he wasn't that far. Thrust Cornel, thrust, give me all that big fat cock, I want to slobber all that jizz…. GIVE IT TO ME she thought.
And give it to her he did… he came hard, filling her with that most intimate of juices.
To be continued…